Attention Rock 'n Rollers! Now introducing...
The Danger Room Recording Studio!
A Rocking Analog 16 track studio for all your recording needs... and it's only $25 bucks an hour!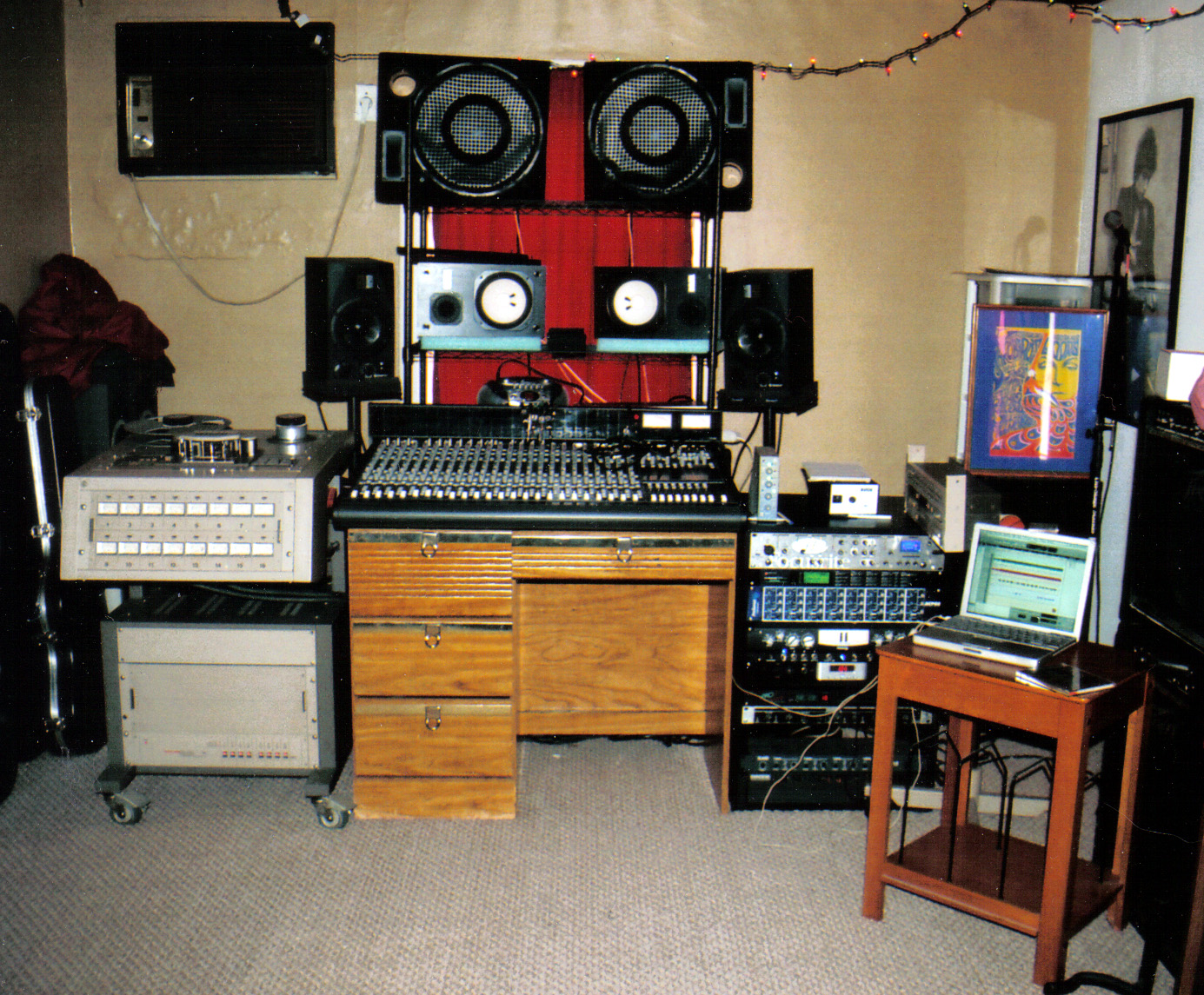 Tascam MS-16 1" Recorder (Perfect for that rich, classic analog sound that STILL holds up against any digital machine out there! [and kicks its ass!]
G-4 Power Book Mac for mastering (equipped with Pro Tools 6.0, Toast, and Waves 4.0)
Mackie 24 track, 8 bus mixing board
Pre-Sonus ADL-600 Class A Tube Preamp
Focusrite Voicemaster Pro Vocal Processer and Mic Pre Amp
Pre Sonus 8 Channel ACP-88 Compressor/ Limiter
TC Electronic M2000 Studio Effects Processor
Oz Electronics Matrix Headphone amp (and a lot of studio headphones!)
ADAM A-7 Ribbon monitors
Studio Loudspeakers
Rode K-2 Tube Condenser for vocals
Shure SM-57 Dynamic Mics for instruments
Shure Beta 52's for the Bass amp and bass drum
Rode NT-5 condenser mics for the hi-hat and ride
Also, if you need any equipment we've got a 5 piece Pearl Drumset, guitar and bass amps!
contact Josh or call him at (407)340-8493!!
Back